Coaching
with a plan
Force8 Coach is an ingenious online and mobile app for your season, practice and competition planning as well as for your athlete and team management. Included are extensive athlete dossiers and a scouting tool. Drills can be stored.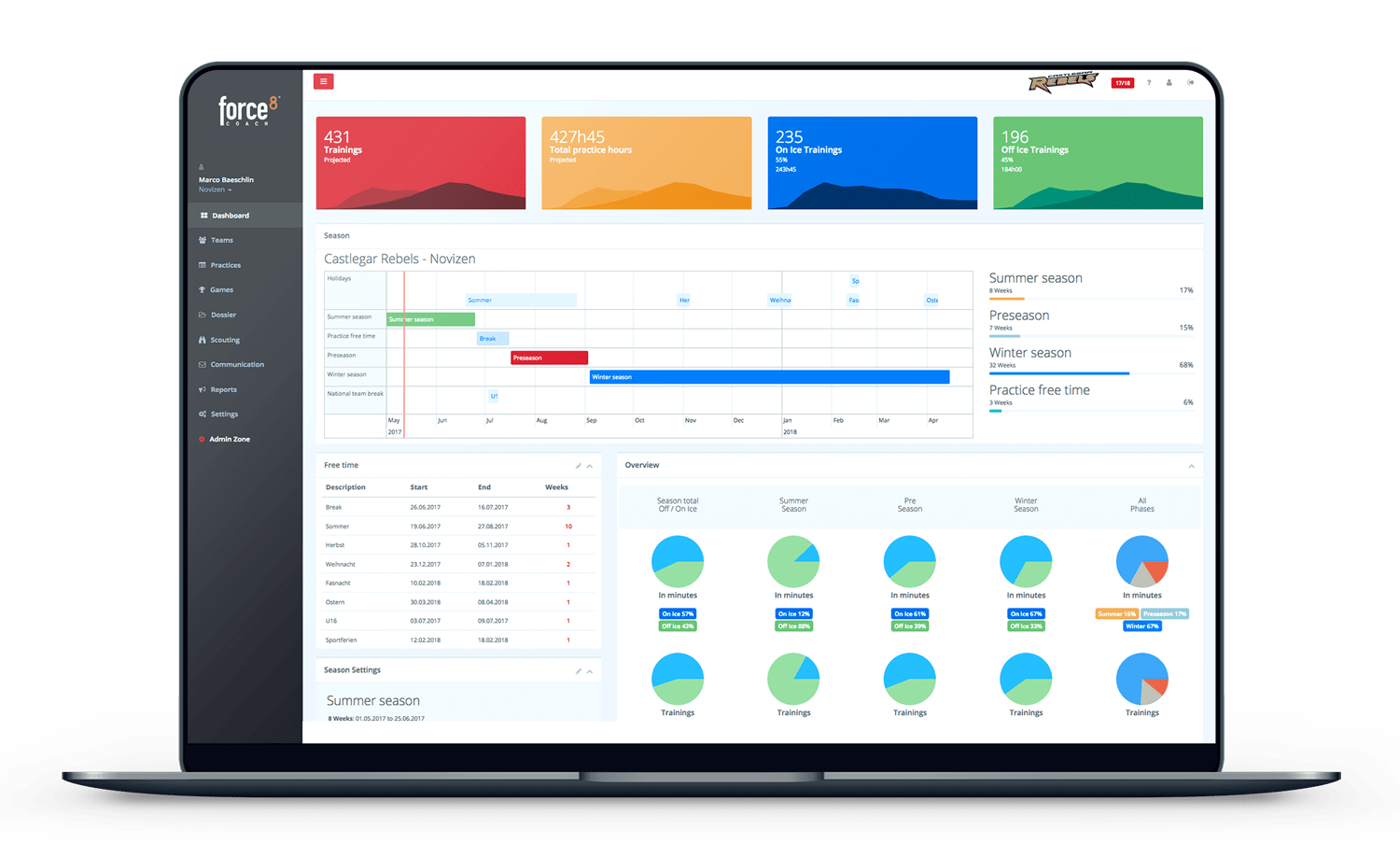 Practice Planning
Force8 Coach is the ideal product for all coaches who want to work more efficiently with a online season planning as well as a team and player management software. You can quickly design practices based on your planning. Attendance lists are always available in real-time.
Competition Management
With the competition management module you can organize your games in no time. Line-ups, game sheets, coaching sheets and very detailed player and team statistics are created with one click.
Athlete Dossiers
Maintain extensive athlete dossiers and share the data online with the athlete: Ratings / Evaluations / Tests / Athlete stats / Practice and competition analysis / Practice journals / Height and weight / Feedback / Surveys / Career planning / Medical files / Interviews / External documents.
Large Collection of Drills
With Force8 Coach you can access existing drills – nicely categorized by agegroups and elements. And of course you can also add your own drills.
Administration
Online practice cancellations, athlete information, addresses (athlete/partents/school/work) , emergency sheets, documents etc. – everything is stored centrally in one place and always accessible.
Communication
Useful athlete, team, age group and parent communication is integrated via the coach, staff and player platform. Which are accessible online and via mobile app.