COMPETITION MODULE
A must for every coach who wants to keep track of the competitions.
Create as many teams as you need, enter jersey numbers and positions of your athletes.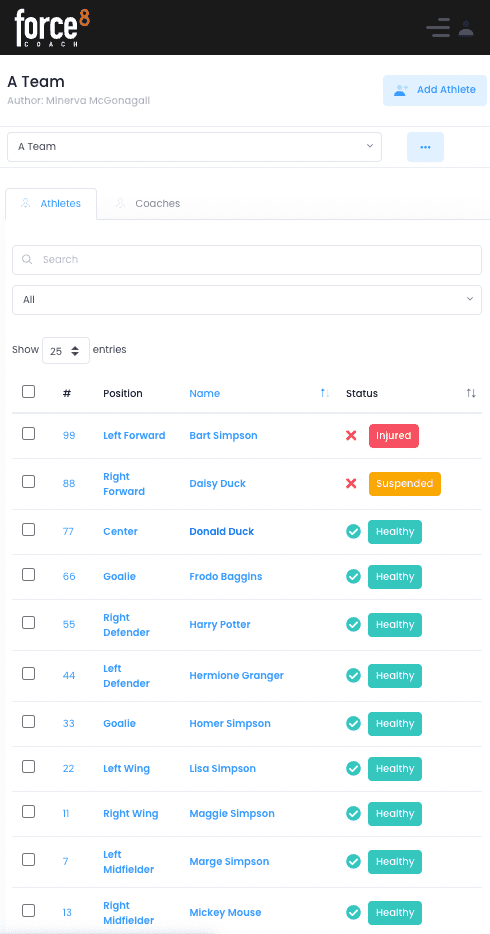 With the Event Status feature you can ask your athletes whether the can take part in a competition or not.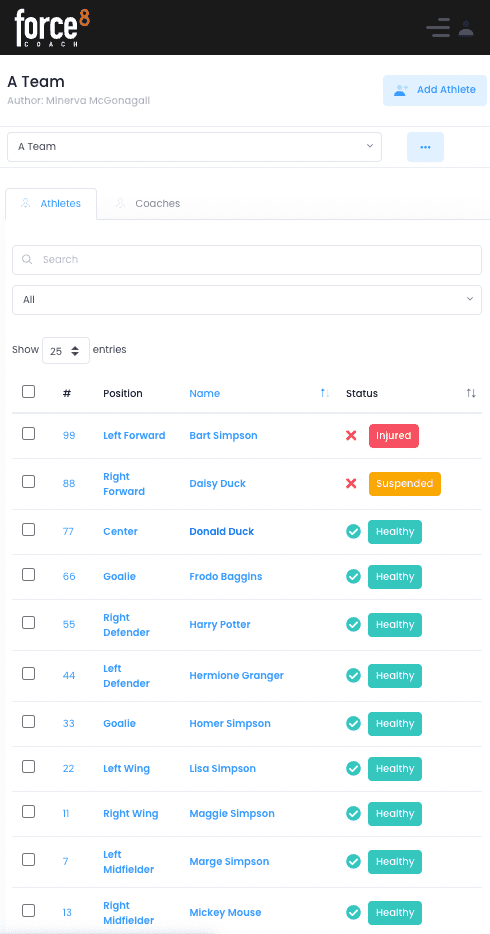 Looking for a solution for you or your organisation?